Working with a small friendly team of experienced finance professionals, Accountability offers the services of an experienced Finance Director, Finance Manager, Bookkeeper and Payroll administrator, enabling flexible and cost effective service for Charities and not for profit organisations of all sizes.
Our Services
Outsourced Accounting Specialists for the Charities and Not for Profit Sector
As charity funding and accounting becomes increasingly complex, so do your day-to-day financial decisions and your financial planning. Our outsourced Finance Team can provide you with professional skills not available in-house.
Working alongside you and within your offices our bookkeepers will feel like part of your team. Supported by Accountability's senior financial personnel they will ensure that financial procedures and controls are being followed.
Our highly experienced and professional team with a wealth of knowledge will provide you timely, relevant and reliable financial information which is crucial while managing charities and not for profit organisations.
Whether you need to cover maternity leave, deal with a financial crisis, or are going through organisational restructuring, Accountability can take over the running of your finances at short notice and without the need for handover.
Accountability can provide the experience and expertise you need to ensure that financial projects are well planned and the impact of changes anticipated.
Accountability's broad range of expertise across the third sector means that we will ensure your statutory accounts meet all the latest legal requirements whilst accurately reflect the position of your organisation.
Our services will help you to
Prepare annual accounts which accurately reflect the performance and position of your business
Produce clear and accurate financial information including management accounts and cash flow forecasts
Meet all legal and Charity Commission requirements with confidence
Ensure your audits and examinations run smoothly
Deal efficiently with HMRC on all aspects of charity taxation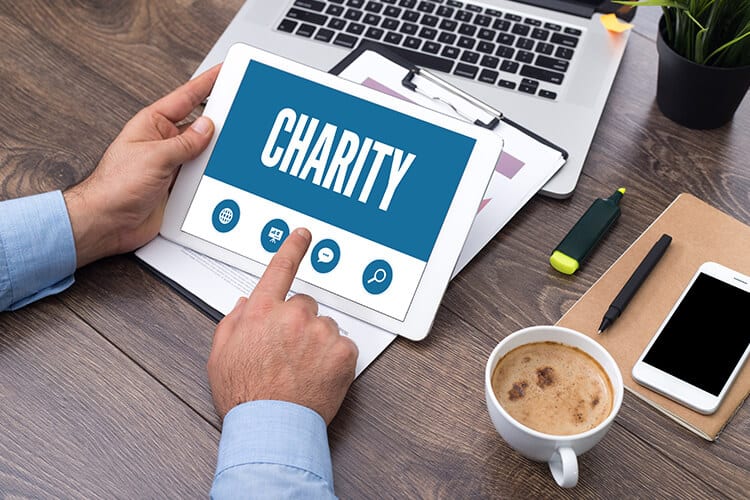 Accountability are the perfect fit for our finances as a small charity. They're extremely personable, offer a quality service, and are flexible according to what we need from them week to week.
Sam Winter, Street Child United
Having outsourced our bookkeeping, accountancy and payroll to Accountability Europe, we now have timely, accurate reporting and management accounts. We have improved back office systems and efficiency as well as expert advice on hand.  They are also really cost effective. 
Andrew Preston, Lambeth Elfrida Rathbone Society
Since appointing a member of Accountability Europe's staff as our Finance Manager we have been impressed by the professionalism and flexibility they have brought to the role. We have been able to place great reliance on them to perform within the organisation and produce what we need when we need it. I would recommend their services to other charities considering outsourcing. 
Marie Magimay, Carers UK
Camden Giving have been working with Accountability for just over a year, our small team has little accounting experience and they've been brilliant at helping us navigate day-to-day banking as well as helping us learn how to manage our finances better.
Natasha Friend, Camden Giving
We have worked with Accountability for 3 years now. At the start they quickly got up to speed with all our systems and processes with a good understanding of the charity sector. Looking after our Bookkeeping, VAT and Payroll they keep everything up to date in a timely fashion, producing any reporting I need. It is great to have them coming on a weekly basis to our office. If you are looking to outsource your accounts I would have no hesitation in recommending Accountability as they made the process very smooth for us.
Derek Hill, Greenbelt Festivals
I wanted to record my thanks for all that you have done to help me in our time together there, with your steady and assured guidance and application as part of a remarkable organisation, perhaps not likely to respond well to accounting and financial controls, but which you have successfully and gently kept on the straight and narrow- well done.
Hugh Richardson, Helen Bamber Foundation